Assembly Motorcycle Show
Founded in 2017 Assembly is a London based motorcycle showcase & exhibition in collaboration with DicE Magazine and The Great Frog. Founded in 1972 The Great Frog has been synonymous with early motorcycle shows in the UK, reflecting the dedication and craftsmanship of motorcycle custom and chopper culture in their rock n roll jewellery. Dice Magazine was founded in 2004 and has since been the go-to magazine for custom choppers and DIY motorbikes. Wanting to create a show unlike any other in the UK, Assembly brings the highest quality international custom motorcycles to the House of Vans.
So you can imagine how over the moon we were when they approached us about becoming sponsors for this year's show! Over 6,000 bike lovers from all over the world descended on the House of Vans London for this FREE show.
"Our event is free and we wanted to put on a show where people could see all the different types of bikes," said Tamara, event organiser.
"I'm so lucky that I can go to loads of these shows for work, but not everybody is lucky enough to see hundreds of cool choppers in one place."
Tamara, who rides a 1977 'Iron Head' Harley-Davidson herself, then went on to say: "There are so many great shows in the UK that celebrate British chopper culture, but we wanted to do something different, where you can see bikes from all over the world."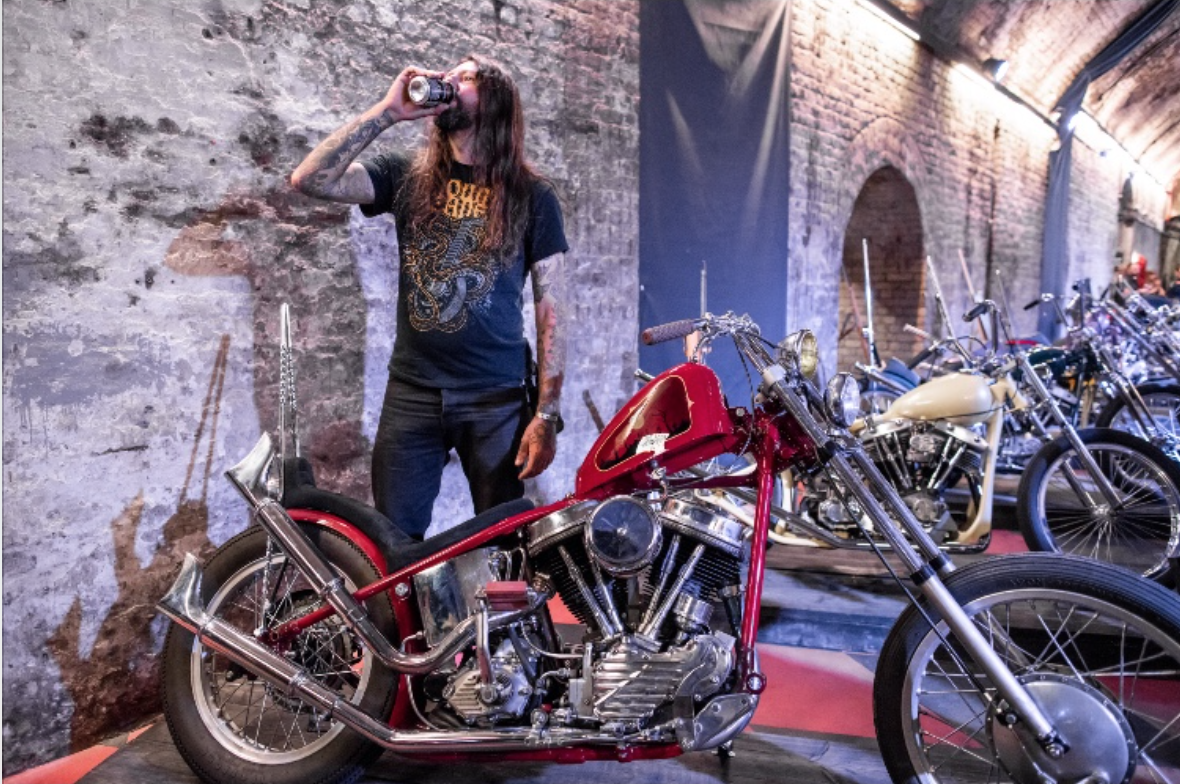 Gilles De Bock – Belgium.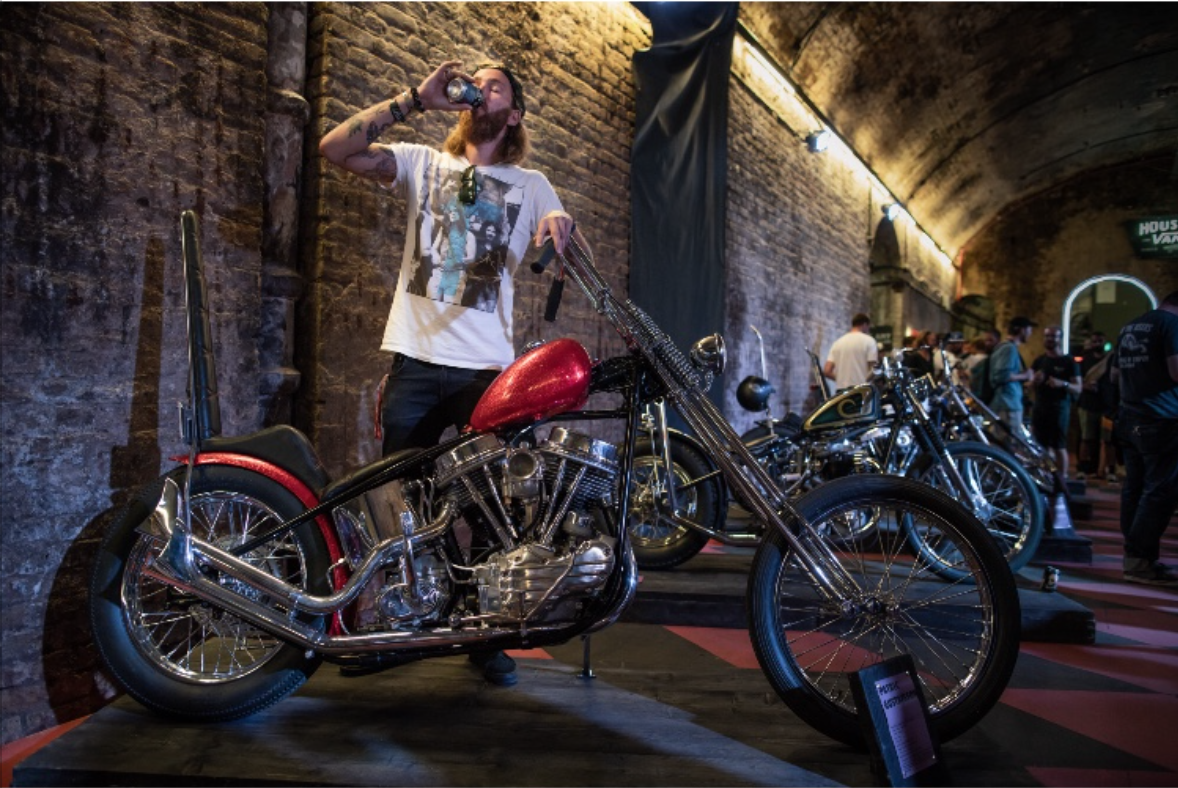 Pat Gustafsson – Sweden
Met some awesome people from Europe, the US and from across the UK. They all had the chance to try our new Non-alcoholic brew before descending on the bar for the stronger stuff. The afterparty took us next door to another railway arch where an amazing 70's psych band called The Groundhogs played, wait – get this, with the original drummer.
Absolutely exhausted but awesome couple of days. Love to be invited back next year.