Bikes & Beers: Pistonhead Bike Launch @ House of Vans
Expert chopper builder Vince Summers has been busy building our classic custom Harley 'Pistonhead Bike' for the last few months, and we finally got to reveal it at House of Vans last week!
Designed to hero our Flat Tire Non-Alcoholic beer, the bike was inspired by the Bar Hopper style, a lighter, 1960s inner-city chopper, which reflects the light beer.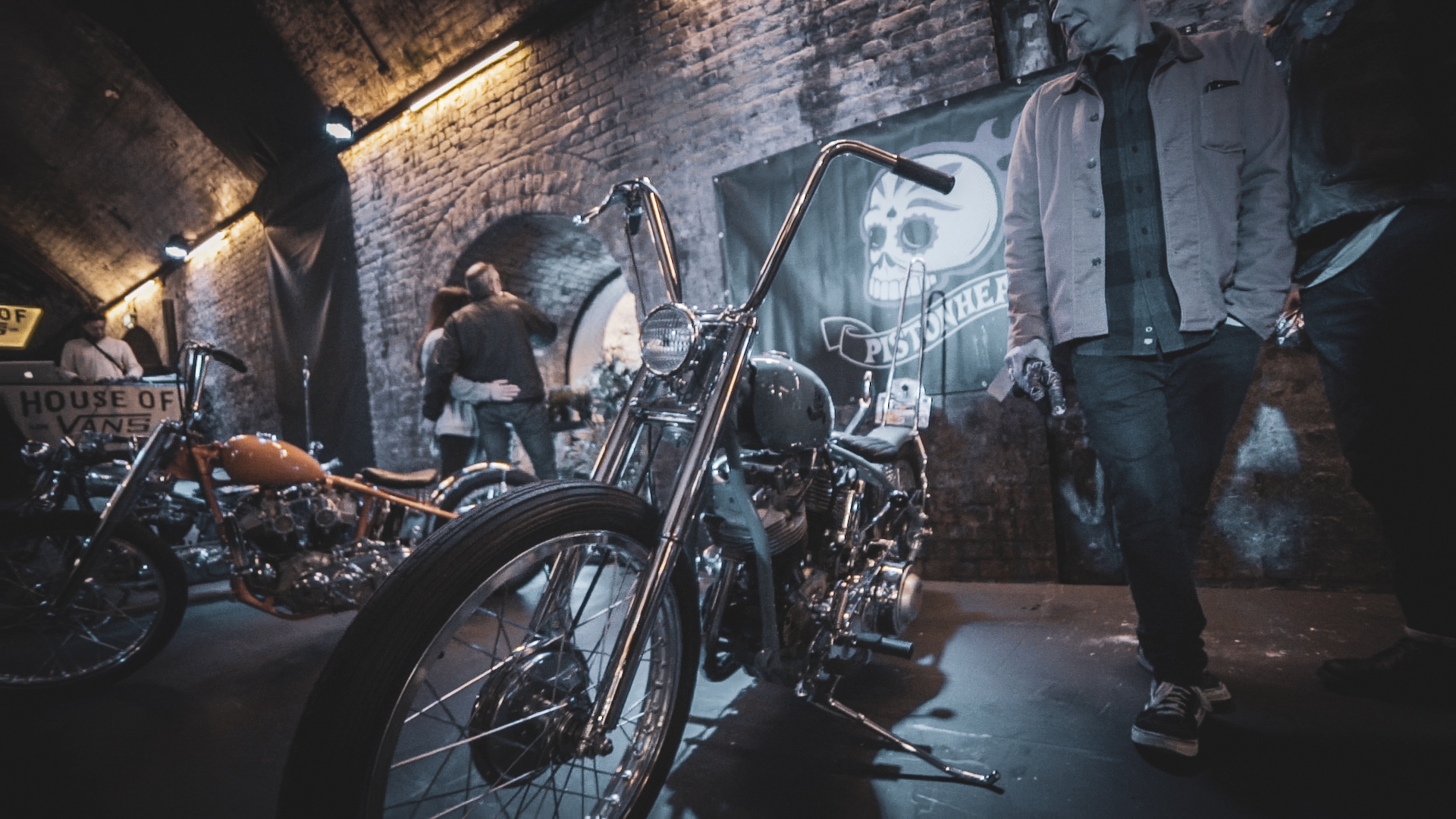 Undoubtedly one of the best in the business, Vince has 18 years' experience under his belt and this certainly shone through in the EPIC bike he created for us. You can see why we were so excited to launch it at one of London's coolest venues.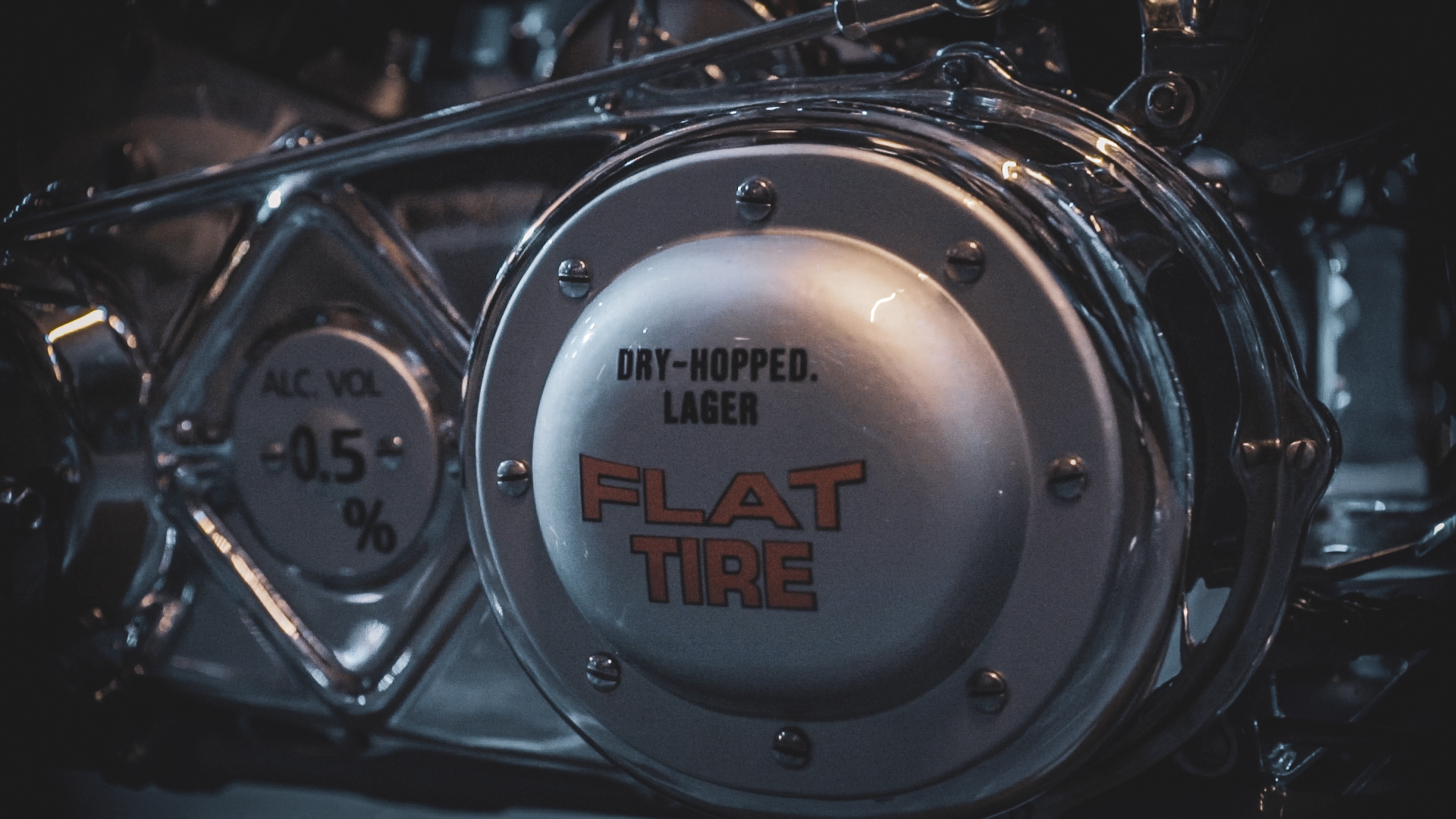 The bike took pride of place at the event, complimented by several other impressive choppers. After setting up, it was time to welcome our guests: non-alcoholic influencers, fashion labels, bike connoisseurs, rock 'n' rollers and other Londoners looking for a fun night out!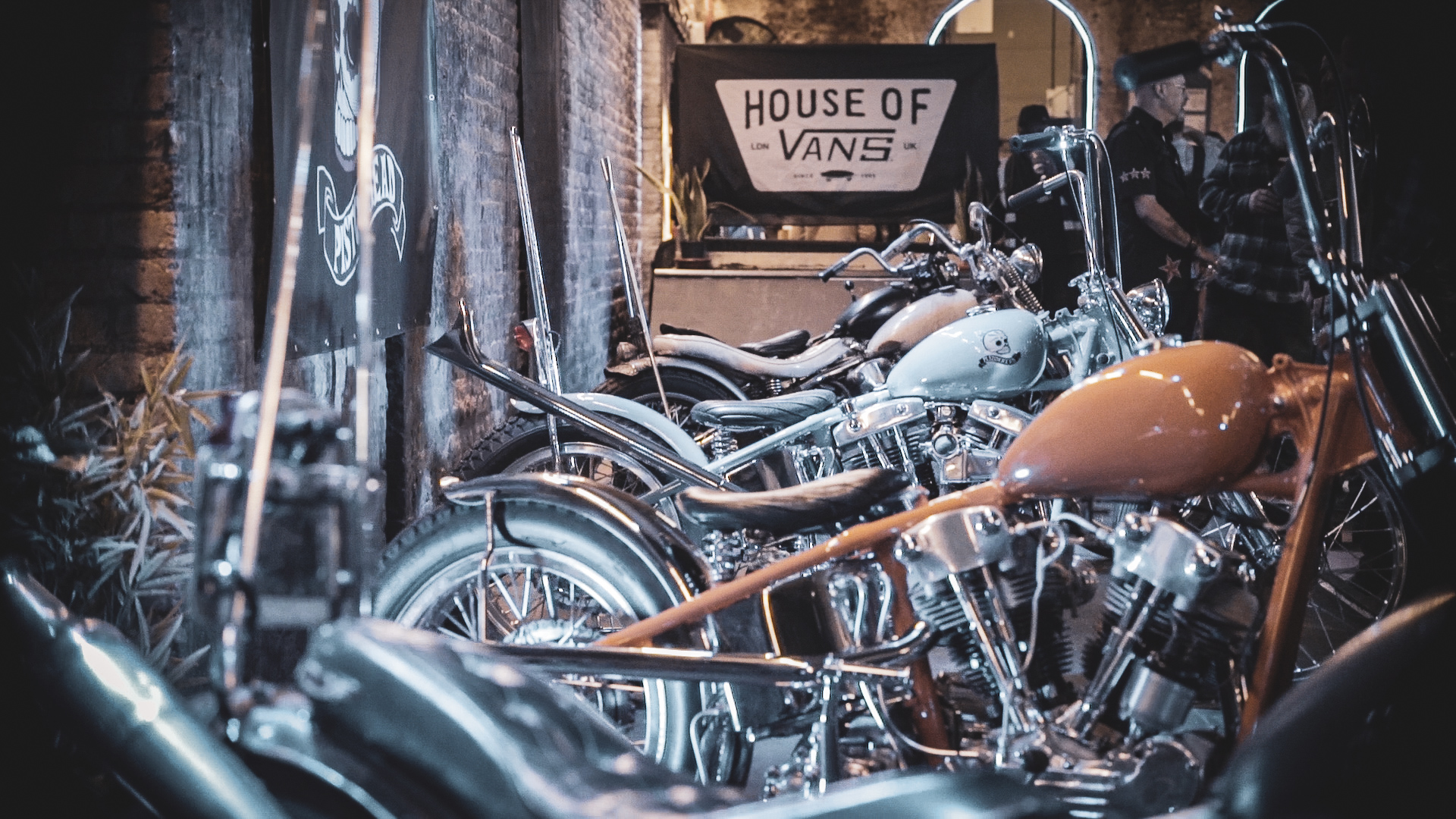 The night started with a free ice-cold Pistonhead Kustom Lager or Flat Tire Non-Alcoholic at the door to enjoy while looking at the photography, art, stalls and of course the incredible array of motorbikes.
Market stalls were hosted from the likes of Bonzorro, Slab City, Lucky Luke's, Krazy Horse, I Cleenz Macheenz, Baron's Speed Shop and the bar was stocked with Pistonhead Lager.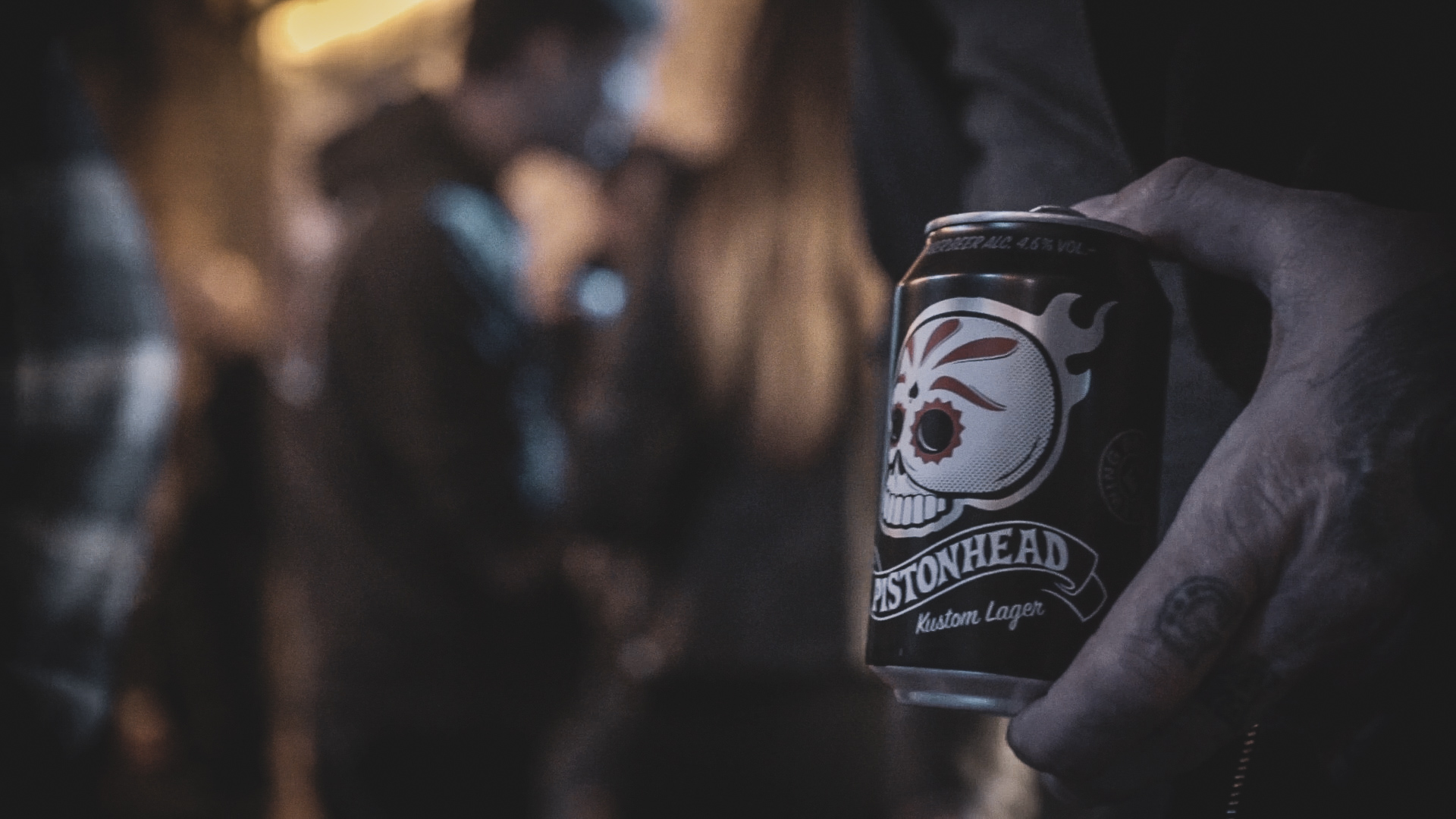 On the event, Scott Walker, the House of Vans event organiser, said:
"What an amazing start to the Chopper season in the U.K. We had over 300 two wheel lovers come by to the House of Vans to take the first look of the beautiful H-D Gennie Shovelhead built by Vincent Summer for Pistonhead. Nothing but big smiles and good times had by all, we really set the bar high for all events this year."
Bike builder Vince Summers added:
"The atmosphere at the Pistonhead Bike reveal was great, everyone enjoyed themselves and the bike received tons of positive feedback!"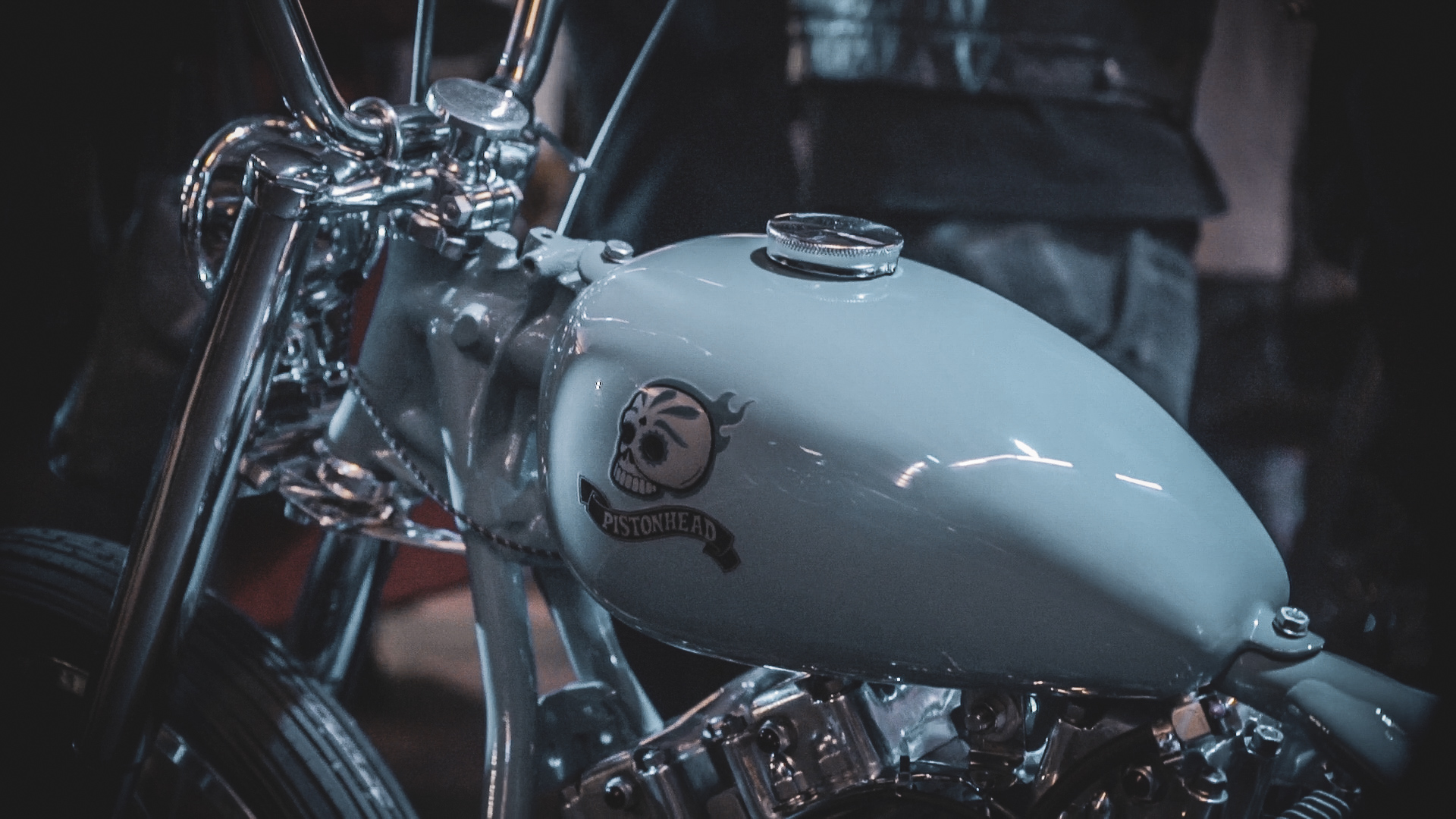 Keep an eye out for where our Pistonhead Bike will be heading next.
We're on social media @PistonheadLager